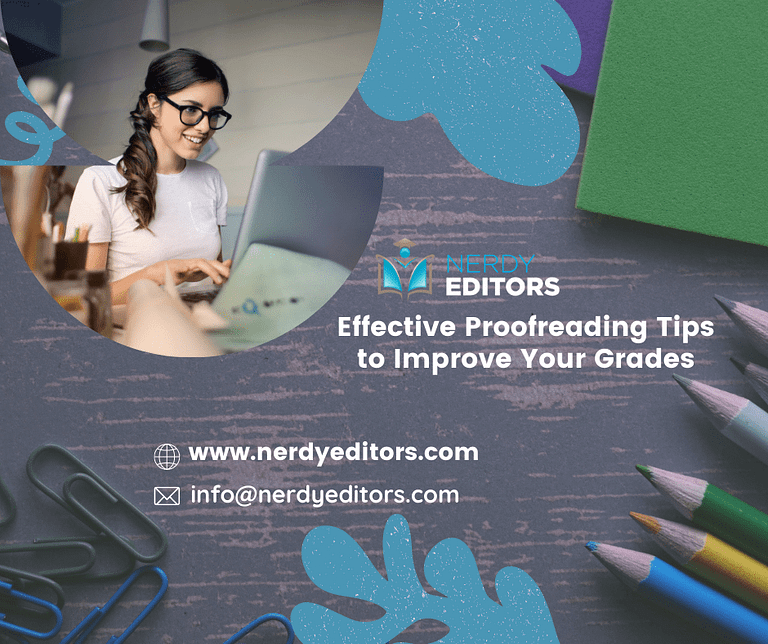 Effective Proofreading Tips to Improve Your Grades
As an experienced proofreader, I have edited and proofread many assignments. It has been noticed people spend time rephrasing the words resulting in poor structure making, vocabulary errors, poor sentencing making, writing flow. Also, if students collaborate with unprofessional editing companies, their proofreaders focus only on commenting and identifying silly mistakes; instead, they should focus on fixing the errors, improving structures and sentence making to enhance the quality of the assignment. Moreover, students should spend more of their time revising and fixing the style and grammar of the assignments.
Best Tips and Techniques for Proficient Editing of Essay
Students think that they can do editing alone, without other people's opinions, but this is not an efficient approach; while editing your research work, you must consider the views of your classmates or colleagues for more review and comments on your work. You can also use professional proofreading service to get reliable help.
· A compare essay writing or comparative essay is a structure made of many paragraphs that try to clarify how two topics are alike or different.
· Avoid using their, there, or they because this will sound like elemental spellings, and instructors may confuse similar words. In the editing stage, go through your assignment and use relevant words accurately.
· Always read your assignment before submission, and by the time you are in this stage, check all the errors by reading all the sentences again and again.
After reading the assignment loudly, fix all the mistakes you have found in your assignment, take yourself some time and rest and then again read your assignment and look for more errors.
Make sure all the paragraphs are clear and consistent, avoid copy-pasting, and random usage of sentences. Remember each paragraph should have its argument, and each sentence should give proper evidence for the argument. When editing, go back to all the paragraphs and read them carefully to check errors.
Simple ways to build up the structure of every single paragraph:
· Make your points clear
· Write your research with evidence
· Define how your example supports your arguments
· Explain what are your questions and results
· Connect all points and avoid disconnected sentences
Plan your essay proofreading, writing and editing schedule to make sure you have time off at least one day to recheck your assignment, what you have written and check for mistakes.
Write down your paragraphs on paper, and you will be thinking more carefully about the words you choose and the grammar, spelling, and writing style.
Likewise, when you proofread your assignment, print it out and read it on a research paper, research studies display we don't clasp as many errors when we read sentences on the screen, it has something to do with the low resolution and backlighting messing up our insight. Mistakes will jump out at you on assignment.
When you are at your editing step, don't only look at your words and sentences. Also, study all your sources and ensure you are correctly summarizing or paraphrasing other people's ideas. College essay writing service will help you in your dissertation writing and editing.
The major issue is to check assignments, thesis, or dissertations. Sometimes students make mistakes in citing the other author's published work. Rapid checks of all the sources will confirm it.
Need an Argumentative essay? Need an analytical essay? Need a comparison essay? Or any essay at Nerdy Editors, we offer a wide range of essay writing services for students. You can ask us for college essays, school essays, high school essays for university essays.